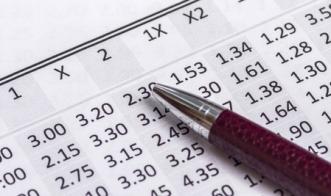 28/05/2020
How to set up odds and the right margin for bookmaker?
Odds for sports events is a fundamental part of every bookmaker. How to choose the right margin to keep the clients and maximize the profits? Read further in our article.
Placing the odds for sports events is a fundamental part of pricing the marketplace. Placing the chances to create a profit is a crucial function that bookmakers must do well if they are interested in being prosperous in business.

There are quite a few facets to be taken into consideration when pricing the markets for sport gambling events. Assessing the odds of results entails applying statistical modules together with using a certain level of understanding about a specific sports event.

Normally, bookmakers use odds-compiling professionals, also referred to as traders to place the chances for them. The chances determined by odds-compilers for sports events basically reflect the quantity of money the bookmakers are very likely to get out of wagers, and the total amount of gain they're very likely to create.

Odds-compilers, so, must be very competent concerning the kinds of sports events, they place the odds for. It's fairly normal for the oddsmakers to become profoundly acquainted with various kinds of sports. Normally, they have considerable knowledge of maths and statistics also.
The instance of odds compilation
We'll now use an illustration to demonstrate the way the compiler would cost a marketplace for a tennis tournament in which Rafael Nadal and Roger Federer would perform every other.

These players aren't far apart with respect to their playing skills, and also the compilers would need to consider many distinct variables when assessing the circumstance. These may be such variables as every participant's known functionality in similar states, the players' condition of physical readiness, outcomes of the games in earlier times along with other significant conditions.

When we convert these percent evaluations into decimal chances, the connection is Nadal in 1.67 vs Federer at 2.50. Nonetheless, these changes don't include any vigorish, which also needs to be contained for bookmakers to earn money.

Typically, the compilers employ a particular target margin which seems possible for certain sports events. These margins may differ from sports occasion to sports event, however for the sake of the example, let's assume the compilers utilize a 5 percent margin.

As becomes evident in the case, the established goal of 5 percent was attained from the compiler. Even so, this isn't the conclusion of the undertaking. Having a balanced sports betting software isn't any less significant than creating the ideal profit margin to the odds.