One of a kind horse racing software for your betting shop or online casino that supports HD quality. For players, the product looks like real-time racing, but actually it consists of hundreds of prerecroded races. The platform supports different modes of operation to accommodate the functionality of betting software, horse and greyhound racing broadcasting.
The horse racing software from MBK777 has the following features:
Broadcasting HD-races of greyhounds and horses
Support for various languages and currencies
Original mathematics. RNG Certified
Bonus systems for agents, cashiers and players
Full and multifunctional admin panel that allows customization of all the parameters of horse betting software
Comprehensive reporting capabilities
MBK777 delivers the best horse racing software in HD on the market. Check out a short demo video.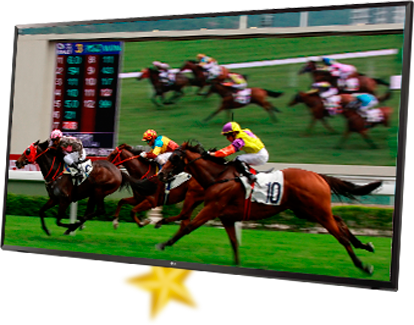 MBK777 horse betting software and greyhound racing software
Behind the scenes, the system employs complex mathematical algorithms to support the platform operations and maximize the profits for betting shop owners and other operators. Majority of processes and operations are automated so they require almost no attention. Our support service engineers help tune up the solution and integrate it with the client's existing platform or to set up everything from the scratch. Minimal to no changes to the existing client platform is required to make sure the product is properly connected. The MBK777 product team is working on the product further improvements and this means that the client receives all the updates and improvements.
This is a new product on the market and it attracts the interest of gamblers. This is an opportunity for operators and agents to attract new players and increase the retention of existing ones.
MBK777 product is based on the reliable framework that the company has developed in the last few years. The platform has pre-packaged integration connectors to make sure time to market for this product is minimal.
Please reach out to our specialists for a free consultation on how MBK777 can help your company to earn more with our new product.
MBK777 horse racing software and greyhound software
Virtual horse and greyhound racing are gaining popularity as it doesn't depend on a season. Players can bet on 6/8 horses or greyhounds that are racing at the track. All the event information, horses and greyhound distribution and how they run is modeled by the software that's why it is called "Virtual horse and greyhound racing". The quality of the gambling experience depends on the algorithms being used and how the software looks.
Take a look at our service features:
Easy installation
High code stability
Both online and offline operation modes are supported
Finance management (limits, bonuses, etc.)
Unique horse racing betting software in HD quality
Fast and easy API Integration into your project!
24/7 support