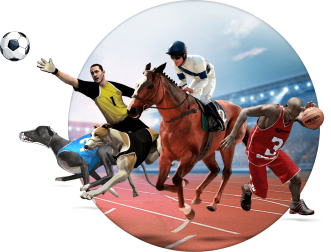 09/11/2021
Sports Betting Boom in Africa Leads to a Rise in Virtual Sports
The sports betting boom Africa has been experiencing has led to a rise in virtual sports popularity. Learn what this means and what the future will bring.
Africa is seeing a massive rise in the popularity of sports betting. However, African players are getting increasingly interested in similar betting opportunities, most notably virtual sports. 
As has always been the case, Africans are into sports, especially football. With the improvements in technology and financial prospects, they are also increasingly turning to traditional sports betting, and recently, to virtual sports as well. 
Sports betting is significant in Africa today. Just consider this:
Kenya reduced the tax on betting stakes to 7.5% in an effort to attract more sportsbooks.
South Africais now the biggest gambling market in Africa, accounting for half of all gambling revenues on the continent.
Ghana awarded various licenses to sportsbooks during the COVID-19 pandemic.
Nigeria has become the biggest gambling market in terms of population in Africa, with as much as 60% of the 200 million population gambling in some way.
What Is Virtual Sports Betting?
Virtual sports are effectively digital mimics of actual sporting events. They are not real but are made to represent actual sports with games that work the same way and last as long as real world sports matches. 
High-quality graphics are involved, and the games are in many ways similar to video games, with the difference here being that you are only watching and placing bets, just as you would with real life games. 
With the help of random number generator software, virtual sports offer a wide range of results, making them entirely fair and less random than casino games. 
Virtual sports are thus, in many ways, simulations of sports. They often get incredibly realistic as well. For example, the Virtual Grand National, the UK-based virtual racing games, effectively predicting the real winner in 2018. 
Virtual Sports Are Not eSports
Some people think that virtual sports are the same as esports, but they are entirely different. 
Virtual sports are simulations of real sports, while esports (for example, Counter-Strike and DotA games) are video games where players play against each other.
Why Are Virtual Sports Getting More Popular in Africa?
In most cases, virtual sports mostly appeal to bettors who like to make a large number of small bets and those who are good with technology. As many African bettors are like that, it was inevitable for virtual sports to gain more prominence across Africa.
On top of that, a significant portion of the African population are young people, and this type of gambling always appeals more to younger people. And if that weren't enough, virtual sports are great for smartphones, which is important for a continent where as many as 75% of punters place their bets on mobile phones. Plus, you can play these games 24/7 as events are on all the time.
There are many other reasons, but the gist is the same — virtual sports simply have too many elements that appeal to the typical African gambler. 
Virtual Sports in the Pandemic Era
The pandemic brought a lot of pain in the world, and it did the same for the world of sports. Countless events and matches were canceled, and punters worldwide were left with very little options that would satiate their gambling preferences. 
Many turned to casino games and esports, but many turned to virtual sports too, as these were the only natural substitute for traditional sports betting. 
Providers recognized this growing need for virtual entertainment, and many introduced virtual sports into their sportsbooks. In Africa, many operators had to turn to this type of sports betting as they didn't have much else to offer due to so many canceled games and events. 
The Future of Virtual Sports
The future of virtual sports is bright, especially in Africa. The factors that make the games popular, a young, tech savvy audience and popularity of small bets, are not going away. What's more, all of these trends are going to continue rising, providing a very fertile ground for the advancement of virtual sports. 
As we stated, these betting games are mostly played on smartphones, and mobile penetration is only rising in most of Africa. In some regions, it has already reached its maximum height, like in Kenya where almost every young person has a phone. 
Operators are already noticing the trends, which is why they have already started introducing more and more virtual sport games then ever before. In the future, we can only expect this to continue going on the same path.